Post by Sparda on Oct 22, 2020 14:08:11 GMT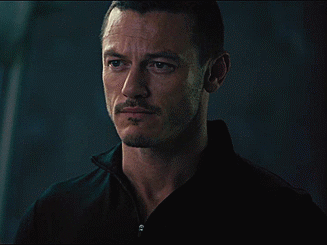 DEREK WEAVER
THE PALADIN OF WHITE RABBIT
[General Information]



Name: Derek Weaver
Full Name: Derek Richard Weaver
Aliases: Paladin (White Rabbit callsign)
Nicknames: Del
Age: 39 years
Current residence: Raccoon City
Status/Rank: White Rabbit mercenary, special operator




[Physical Description]



Height: 6'0"
Weight: 200lbs
Body Build: Strongly athletic
Race/Species: Human
Skin: White
Gender: Male
Nationality: British
Ethnicity: Caucasian
Hair: Black
Eye: Brown
Tattoos/Scars: Multiple bodily scars from battle wounds
Left/Right handed: Cross-dominant, mostly right-handed




[Health]



Overall Health Condition: Peak physical fitness
Energy level: High
Eating habits: Eats to maintain BMI and muscle
Memory: Strong
Any unhealthy habits: Occasional cigar smoker




[Personality]



Del is driven to do the right thing, no matter how hard the course, and has taken to the protective, humanitarian nature of much of White Rabbit's work like a duck to water. He is a compassionate, good-humoured patriarch off the battlefield; on it, a consummate warfighter with a will of iron and a mentality of cold, cut-to-the-chase efficiency that never fails to deliver results.




[Fashion]



Style (Elegant, shabby, etc.): Functional; long-sleeved shirts, sweaters, hard-wearing jackets, combat boots, and never seen unarmed
Hairstyle: Short, with a neat moustache, goatee, and shallow widow's peak




[Views/Opinions]



Biggest accomplishment: Continuous 24-year British Armed Forces career, Royal Marines and SAS
Past failures: Loss of his SAS response team to the 2002 Racoon City outbreak
Leader or follower: Leader




[Social Life]



Patience level: High
How is he perceived by:
->Strangers: A gentle giant, perfectly friendly but with an intimidating demeanor
->Friends: A steady, down-to-earth presence, with an almost sixth-sense awareness of when people he cares for are troubled. You'd love to go drinking with him, and hate to have to fight him




[Emotional Characteristics]



Emotional or Logical: 75/25 logical
Sense of morals: Strongly humanist in his ideology, Del has adapted quickly to his horrid new reality. His first and foremost goal is to protect life and preserve peace in whatever way he can, and try to keep people united in resisting the undead and supporting each other to survive more effectively. When it comes to the gangs and raiders, it's difficult to fathom the depths of his contempt; he sees them as craven vultures, preying on the defenceless in an already nightmarish environment, who deserve to have their wings clipped.
Etiquette:
-> In Public: Personable and polite, but businesslike when not taking his ease
-> In Private: Much more relaxed; compartmentalising his soldier's instinct lets him unwind and enjoy life when he gets the chance




[Combat]



Affiliations:
-> Past: Royal Marines, Special Air Service
-> Current: White Rabbit
Peaceful or violent: Efficiently violent
Battle Statistics (8 best, 1 worst):
-> Strength: 8
-> Defense: 7
-> Magic: 0
-> Magic Defense: 0
-> Speed: 7
-> Agility: 7
-> Endurance: 8
-> Intelligence: 6
Weapons:

Style of fighting: Able to quickly familiarise himself with most firearms given to him, Del is not only an extremely efficient and accomplished special operator, but an equally deadly self-taught zombie slayer. He has retrained himself to engage his undead prey at the longest comfortable distance possible, seeking to put them down with a single well-placed headshot; for this purpose, he favours his G36, chambered in a 5.56mm cartridge for superior accuracy at long range and more than sufficient stopping power to fell a zombie. Whenever possible, he fits his guns with suppressors, diffusing their noise at distance to reduce the risk of attracting more zeds into his vicinity. In close quarters, he relies on his CQC training to restrain and throw attackers to the ground and expose their heads and necks to the bite of his KA-Bar.




[History]



Birthday: 13th November 1965
Birthplace: London, England

Derek Richard Weaver was born into a storied military family. His father Richard, a Royal Marine Commando, and mother Eleanor, a Royal Navy seawoman, met in Southampton, home to a great many Royal Navy warships. They hit it off immediately, and when Eleanor was granted a medical discharge from the Navy after an accidental injury to her leg, married as soon as Richard returned from his next tour of duty. Nine months later, along came young Derek.

From the very beginning, he seemed destined to follow in his father's footsteps. A proud, independent and savvy lad, he enlisted to join the Royal Navy, and within it the Corps of Royal Marines, straight out of secondary school at 16. He took to the training like he was born to do it, which came as little surprise to those officers and seniors who knew his father, and quickly rose to enter into consideration to be trained as a Royal Marine Commando. He passed that selection just as easily, and began a simply exemplary career.

Over the course of six years, Del distinguished himself as a soldier of surpassing talent. Intuitive, discplined, and laser-focused, he proved capable of mastering nearly any weapon or task given to him and asserting himself as an invaluable addition to any operational team. So storied did his reputation grow, so quickly, that when he returned to home base, he had an entirely different proposition waiting for him. The Special Air Service desired his skills.

The SAS selection made the Royal Marines' standards look like a leisurely morning exercise, but young Del was equal to the grueling challenge. He was initially assigned to his squadron's Boat Troop, befitting his established skills, and proved his capabilities in this new environment as surely as he did in the Royal Marines. Commanders and colleagues alike praised his unimpeachable work ethic, tactical acumen, and ride-or-die dedication to the safety of his comrades. Over the years, as he rose in the ranks, he also served a significant length of time as the corporal in charge of a patrol team in the squadron's Mobility Troop, specialised in vehicle-mounted combat and logistical organisation. Here, Del also proved a dab hand as a mechanic, taking every opportunity to learn from and help his support staff.

In 2002, when hell on earth arrived for a second time in sleepy Raccoon City, Del's squadron was on contingency duty; domestic standby in readiness to respond to an emergency anywhere in the world its strength might be needed. Sure enough, when the horror of the emerging situation in Raccoon first came to light, SAS elements were activated and flown across the Atlantic at a moment's notice to respond. The overarching mission was to assist local law enforcement and military assets in the containment of this horrific new threat, but even the hardened SAS were fatally unprepared for the nightmare that awaited them. This outbreak eclipsed the first in scale, and local defenders who thought that they might have learned from the events of four years ago were tested and found wanting.

When that nightmare was over, and the outbreak finally contained, only Del had survived out of all the troopers dispatched. Scarred by the loss of the men under his command, to say nothing of the horrors he had witnessed here unlike anything else he could imagine, he had outlived the day only by his wits, guts, and quick adaptation to the realisation that his conventional training was meaningless against the living dead. Trapped behind closed borders, missing in action for all intents and purposes, inside a country that was rapidly dying at the hands of the irrepressibly spreading undead scourge, Del had to adapt or perish. He retrained himself practically from scratch, learning from each and every brush with the ravenous dead. As the dust settled, and some forms of organisation reemerged among the disparate survivors, it struck Del that he could still fight a good fight here; he was still surrounded by people who needed to be defended.

One name soon emerged as a name that stood for the protection of what peace and life remained - White Rabbit. Del chose to follow the rabbit, and the rabbit saw fit to show him its ways. Brought into the fold on the promise of his skills as a warfighter and self-taught zombie killer, he donned both his tan beret in honour of the comrades he had lost here, and a new moniker in recognition of the future that now stretched out before him as a defender of the stricken Raccoon City. Survivors soon came to know the name Paladin, for it belonged to a paragon among soldiers who could turn the most horrendous life-or-death struggle into a winnable battle against death itself.